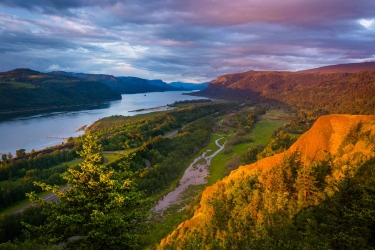 This prophecy entry isn't really a stand alone prophecy (it is, yet kinda isn't at the same time), but is instead a subset, or smaller part of the much larger Arrest and Removal of the Corrupt prophecy. The reason I feature this particular prophecy above the others, is because I see it as 1) being worth following due to its nature, and 2) it seems to act as a precursor, or "sign" prophecy that points to the start of not just one, but possibly several prophecies. These include the above mentioned Arrest and Removal of the Corrupt prophecy, as well as the fulfillment of the second half of the Donald Trump Presidency prophecy, and may even tie in with the Volcano prophecy of John Paul Jackson, and possibly several others. I'm not exactly sure which ones, as yet, but I wanted to mention them so you'd know to keep a broad eye out there for what may be coming once these occur.
Anyhow, the gist of this prophecy is that an event will occur sometime in the near future that will cause the Colorado River Gorge to run backwards. Will that be an earthquake? A wind event? A completely supernatural event? We don't know. But basically the event will consist of two parts. The first is that the Columbia River, through the "Gorge" part of its path, will flow backwards. The prophet mentions that this will affect power generation, as the water will back up against the dams and stop power production, which will affect the entire region, both Oregon and Washington State. The second is that Multnomah Falls would run red like blood. Could that be a trick of the light sorta like how the Yosemite Firefall occurs? Possibly. However, given that the falls exists in a heavily treed area, sheltered and shaded from the direct sun in ways that make such fire fall events impossible, I don't think that'll be it.
Either way, regardless how it happens, these two events seem as though they'll happen at the same time, or within close proximity to each other, as a sign that other events will be coming, primary related to the Arrest prophecy, but also potentially impacting up to half a dozen others. So, for purposes of tracking, and to separate this out to make such efforts easier, I've made this prophecy entry separate, yet connected, to the other prophecies I've already mentioned. And don't just take my word for it. Look around and listen to the attached prophecy as there might be even more connections that I didn't catch. If you see some, say something, and I'll update this entry.
---
(*Do you have a better description, or did you find an error?
Please let me know.
Thanks*)