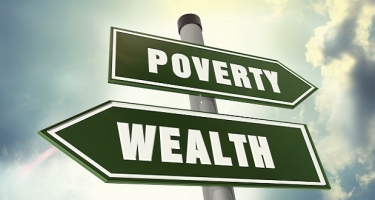 This is merely a tracking entry meant to help me start collecting information, and eventually any related prophecies to this as I've been hearing more and more chatter about this, and remember (but unfortunately don't have) prophecies that talked about this some time back. Anyhow, the general gist of the prophecy is this. At some point in time in the future (we're kinda seeing that now) we will see liberal cities, due to their horrible fiscal and social policies, begin to collapse, go bankrupt, and lose huge amounts of citizens in droves, leaving only the poorest behind in the cities as they collapse. Inversely, cities that are conservative in their social and financial policies will see a sharp rise in both prosperity and citizenship. Prosperity in the conservative cities will be on a scale never before seen.
Now, that being said, I don't know if the liberal cities will be completely abandoned (Honestly, I don't think they will be, but I can't be sure), but they will certainly be a shadow of their former selves. Detroit is a great example of this where it has shrank from its high of nearly 2 Million residents in 1950 to just barely 700k today. And that number is falling still. New York recently has begun to see that same thing happen, along with Seattle and some others.
EDIT (2020-10-27): I'm starting to discover that this prophecy may go much further than just the cities, although the original seems to point to just cities. The added "cities" I'm thinking may apply here is liberal vs conservative companies. IE, those companies that declare themselves "woke" vs "pro-USA". This may need a new prophecy, and new sources, if it turns out to be a separate issue/event, but for now I'm listing the Liberal/Conservative businesses side of events here until I get a bit more clarity on this. So don't be surprised when you see non city stuff appearing on this listing for a while.
---
(*Do you have a better description, or did you find an error?
Please let me know.
Thanks*)